Welcome
to safe place
Software engineer, musician, composer, sound-designer
Date of birth: February 20th, 1992
Origin: Russian Federation
Education: Saratov State University 2014, Forensics

Inspiration: Trent Reznor, Richard D. James, Robert Fripp, Josh Homme, Ernest Hemingway, Stephen Hawking, David Fincher, Miles Davis




In order to use full functionality of this site you have to be a registred user, please register or sign in
Navigation
Grouped by categories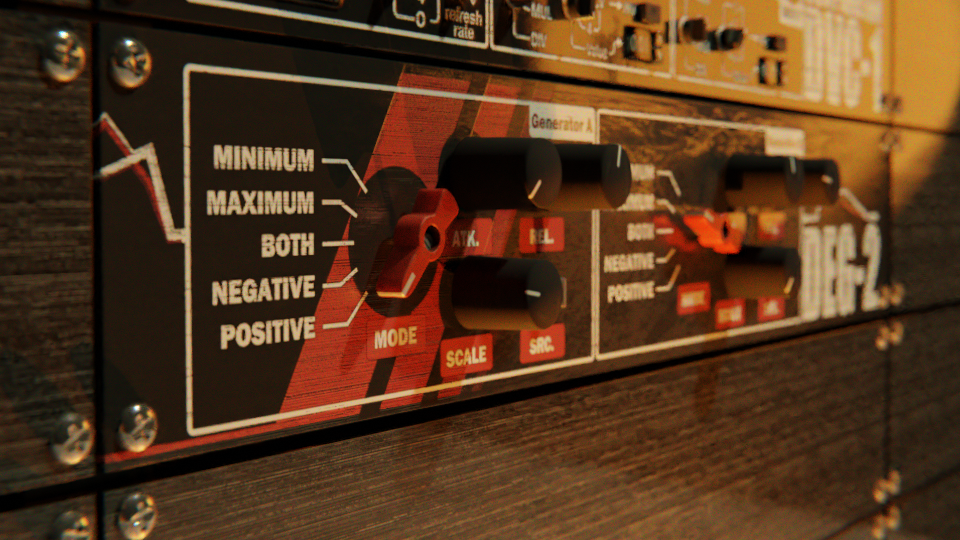 DEG-2 Dual Envelope Generator
Software [Rack Extension, 2016]
Release Date:

November 10th, 2016

Format:

Rack Extension
Reason 6.5+
Reason Essentials 1.5+

Price per license:

DEG-2 is a device with 2 independent envelope generators. It offers 5 ways to generate envelope (15 ways for stereo input). You an easily tweak the result with in realtime.


Product details
Basics:
DEG-2 counts an average value of audio amplitude and presents it as a CV. It allows you to control parameters on live performances via measuring level, which brings some nice and warm chaos, mostly suitable for Ambient music and it's subgenres. But there are no limitations for a genuine user - craft your own auto-compressor, self-evolving guitar or rhodes piano tremolo or even noise gate - quite anything, even your own vocoder.
Features:
5 algorithms for generators:

average of negative phase only
average of positive phase only
average of both phases (inverted negative phase)
average of maximum (both phases)
average of minimum (both phases)

3 source types:

left channel only (mono)
stereo
right channel only (mono)

autorouting (passthru output)
fully automatable and remotable (mode, output CV scale, source, attack, release)
high accuracy for attack/release (up to 20/50 microseconds for attack/release)
the result is easily tweakable with DVC-1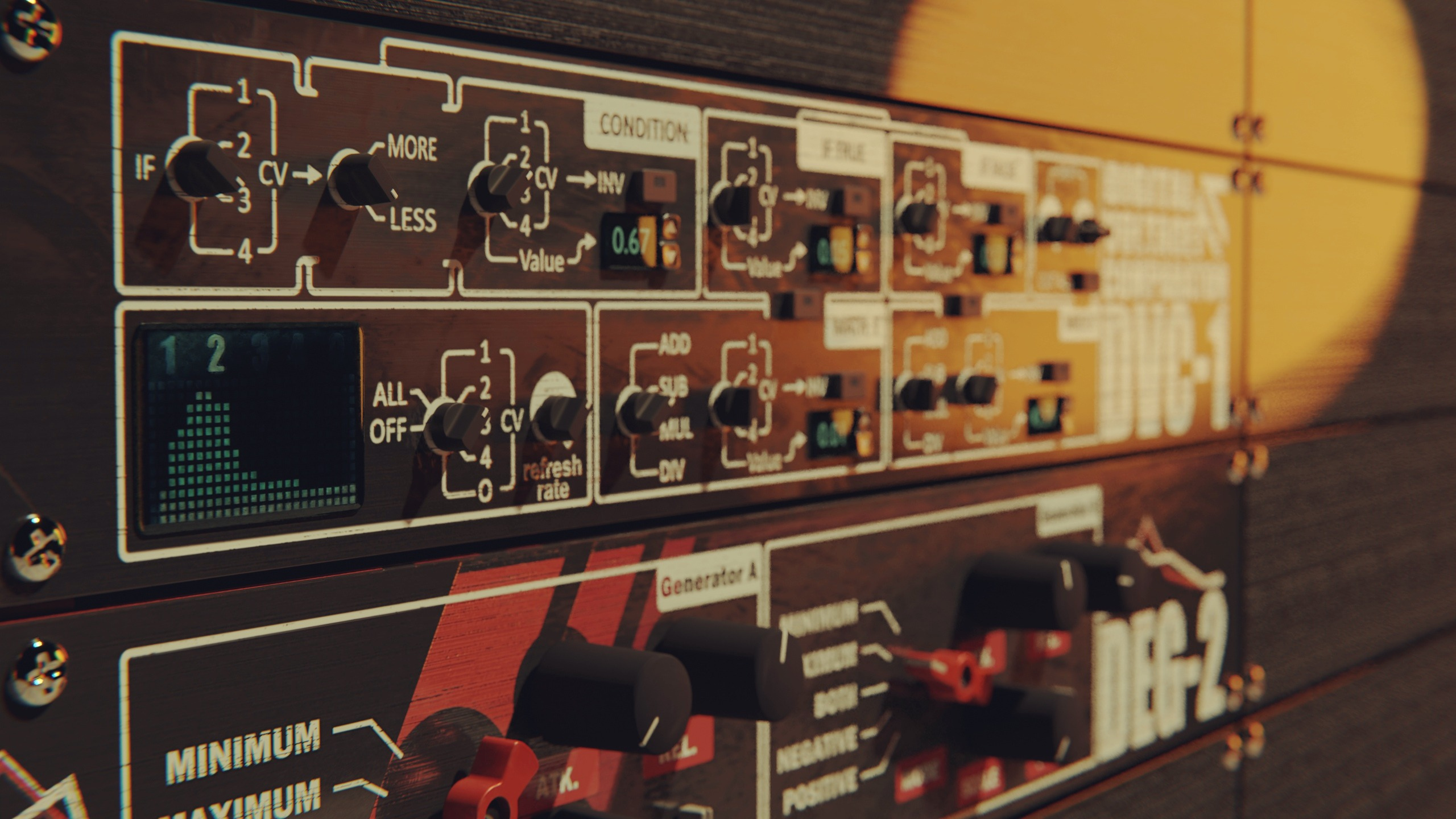 DVC-1 Digital Voltage Comparator
Software [Rack Extension, 2016]
Release Date:

May 18th, 2016

Format:

Rack Extension
Reason 6.5+
Reason Essentials 1.5+

Price per license:

DVC-1 is a comparator and control voltage (hereinafter referred to as CV) processor. It's actually a logical switcher/merger (alike if/else construction, which can be met in most of popular programming languages), so you can set up condition, and decide what will happen if codition is ok and what happens if it breaks. Reshape LFO's, cut envelopes, trigger drums or even perform trifading - it's up to you!


Product details
Basics:
The logic module "CONDITION" compares the A operand (CV) and the B operand (CV or determinated value) using the comparison operator. As result "IF TRUE" / "IF FALSE" branch is being chosen to output, and both the branches choose the input (CV or determinated value) which is processed optionally by the math coprocessors "MATH T" / "MATH F" carrying out basic math operators (addition, subtraction, multiplication, division) on the operand (CV or determinated value). Then the signal is sent to the output control module where the non mutually exclusive 'DRIFT' and 'CUT ALT' parameters are optional. The display is used to monitor the input/output signal.
Features:
Comparison module (you could use a huge Thor, M-Class Compressor and lots of Spider CV-Mergers Combinator to get quite same result as comparison module does (but not so easily controllable as DVC-1)
Math modules were designed to perform basic math operations using selected source and operand. Operands can be a CV as well (and not only predefined values).
Alternative cut option (remainder by dividing with 1)
Drift option allowing you to get analog-drifty result.
Fully automateable and remotable!
ZERO DIVISION! You can even divide by 0! (returnes infinite value with stored sign, which is being snapped to generic CV limits)